The history of this Swartland winery dates back to somewhere between 1696 and 1704 when the governor of the Cape allocated the land to a widow named Cloete. By 1806, Allesverloren's owners had already harvested the first wine grapes; and have been producing wine ever since the estate passed into the hands of the Malan family, 140 years ago.

The ancient oak trees and vineyards that creep up the majestic Kasteelberg in the picturesque Riebeek Valley, set the scene for memorable weddings, conferences and other events. Why not exchange vows on the oldest wine estate in the Swartland? Set amidst majestic Bluegum trees, the beautiful Allesverloren bush chapel offers spectacular mountain views, excellent cuisine, award-winning wines and a charming reception venue.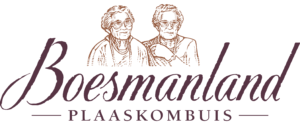 We are located right on the beach at Club Mykonos, Langebaan, with spectacular views of the Atlantic Ocean. Boesmanland Farm Kitchen prides itself on cooking all their food in big black pots on open fires. Phone Lindes and book now to come see for yourself.

The famous Boesmanland Farm Kitchen Soetsuurdeeg bread is an excellent companion to real farm butter – all freshly prepared on the premises. Boesmanland can be associated with the aromas of good food, friendly crackling fires and the soothing sound of the sea.

Boesmanland Farm Kitchen caters for a wide spectrum of functions. Its romantic setting on the beach makes it very popular for weddings, promising to be an unforgettable experience. Enjoy our exclusive traditional food for up to 400 guests for a picture perfect day. The hiring of the venue depends on the amount of guests, the season and whether you require a private venue.

Your Little Piece Of Greece On The West Coast Located on the serene shores of the scenic Langebaan Lagoon, Club Mykonos is a family friendly West Coast beach resort that provides a unique and exciting holiday, as well as conference and events destination.

The Athene Conference Centre is capable of catering to over 500 delegates. Located in a tranquil environment to unwind and refocus on business objectives. We offer a selection of 24-hour packages that include meals and accommodation.

Situated in the popular, Club Mykonos Resort, we provide delegates with a host of team building and relaxation options, not to mention scenery that is guaranteed to inspire.