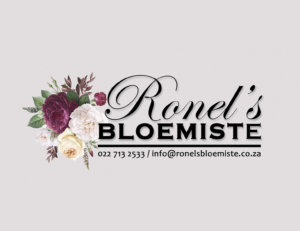 Ronels Bloemiste proudly serves the West Coast area.

With years of experience, Ronel is an expert in flower arrangements. Ronel specializes in creating great flower arrangements for a variety of Events, Weddings and special occasions.

They strive to provide their customers with the highest standard of quality in product, design, service and presentation while never forgetting value. Let their expert florists bring a personal touch to your wedding flowers. From Bridal bouquets to elegant floral displays.