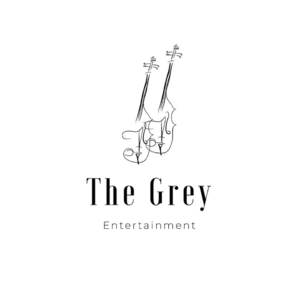 The Grey is a dramatic violin duo based in Cape Town, South Africa.

In December of 2015, on their way back from a music trip to Namibia, best friends, Ellani and Donné came up with the idea to create something special in the music world and so The Grey Duo was born, a unique violin duo.

With a fiery passion for music, these two classically trained violin-virtuosos set out on a mission to stun their audiences, wow listeners and create an everlasting experience through their music.

Even though they have an intense love for classical music and enjoy playing classical pieces, they also wanted to appeal to all music lovers by playing a mixed variety of genres. Classical music is black and white, they are 'The Grey' area. They play all the music they love which is where the magic of 'The Grey' lies, where all the colours and sounds come together in perfect harmony.

Between the two of them, they have won numerous competitions nationwide and have performed together internationally, including Germany, Switzerland, Austria and Africa. For these two professionals it's all about mixing the old with the new, creating an electric atmosphere on stage by dancing to the rhythms and playing into the music, connecting with their audiences both young and old.

The Grey's repertoire includes a mix of classical, pop, rock and ballads from some of their favorite artists such as Sia, Michael Jackson, Queen, Justin Bieber, Abba and many more, as well as their own original music.

To this day, The Grey has entertained many audiences at a wide array of events such as, Nederburg Picnic Pops, Divas Unite and Valentines Under the Stars, where they were accompanied by the Cape Philharmonic Orchestra.

The Grey guarantees to provide an extraordinary, compelling and fun performance every time and their passion for music shines through every note.